As July approaches, Nozstock The Hidden Valley festival gets closer to its 21st year, bringing you a long weekend of summer fun for all the family. Nozstock offers an array of different activities, stages, genres and performances to ensure that there is something for everyone.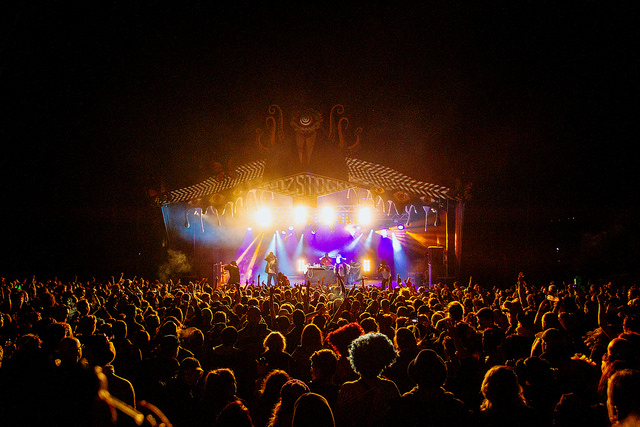 With a family focus on this years festival, this really is the weekend of the year, whether you are 5 years old or 50. Nozstock have really gone a step further, taking care of amenities to cater for all needs such as sun cream on tap and child friendly toilets! There is also a separate family camping area where you can rest easy with your little ones knowing you won't be woken up at 5am by 100 people looking for Alan.
The lineup gets bigger every year, 2018 presented you with artists such as Chase and Status, Goldfrapp, Grandmaster Flash and our very own S.P.Y, alongside hundreds more. Like a fine wine — though a hearty ale would seem more fitting for this event — Nozstock has only improved with age: the headliners are bigger (figuratively), the stages are bigger (literally), yet the festival's famous homely atmosphere and handcrafted aesthetic remains. Simply put: it's a vibe. – DJ Mag
Maintaining their high standards, this year's exceptional lineup consists of Rudimental, DJ Zinc, David Rodigan and we have been given our very own stage to equip you with the best D+B music for your weekend.
Hospitality are taking over The Cubicles to provide you with a marvellous selection of names such as Kings Of The Rollers, Danny Byrd, Keeno and Unglued. Have you ever been to a Hospitality event and got super upset when it's over? Well, fear not. There will be banging tunes covering the 3 days of festivities for you to get your ears around, so good vibes all round!
Kings Of The Rollers will be showcasing some of the tracks from their new self titled debut album. An album which flew off the shelves at Hospital HQ and one that recieved wide acclaim from fans and DJs alike. 'Yet for all the subtle variety and surprise diversions, it's the sheer club-ready heaviness of the whole thing that really sets the pulse racing.' – Juno Records
The Kings of the Rollers are continuing their Royal Rumble tour that kicked off with a bang at Studio 338 last month, you can catch them across the UK with more dates and locations to be announced. Take a look at their set with Inja at the Hospitality Garden Party above, their first ever Hospitality performance, to give you a taster of whats to come. Or, check out the anthemic 'You Got Me' taken from their debut LP.
If you're going to join us at Nozstock this year then make sure you get a move on. There's too many good acts to mention and of course, the Hospitality takeover's going to be very special too. So, get your hands on a weekend ticket for Nozstock's 21st year and enjoy a fun filled festival with anyone you choose. Your kids, your friends, your significant other or your gran! All are welcome. Click here to purchase your tickets.
Don't miss out on this countryside soiree, we look forward to seeing you there.
Words by Charlotte Tindle